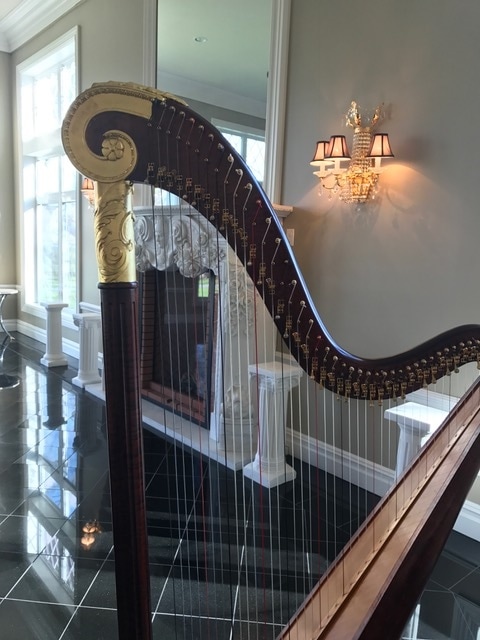 There is just no other instrument that looks and sounds quite as beautiful as the harp. It sets the perfect background for what will be one of the happiest days of your life.

I have been helping brides create the wedding of their dreams since 1984 so if you need a little advice I would be glad to help.

On the other hand, if you have very clear ideas of what you want, that is fine, too!

Although I have been performing for decades, I am always updating my repertoire so I may provide customers with exactly what they envision for any event.

Please contact me with any questions you may have, and thank you for considering my services!

Linda Umstead
beautifulharp@aol.com


​
Wedding Blog
Complete your dream wedding with a dove release!
Two snow white doves may be released by the bride and groom by hand or from a beautiful white basket. When released, the birds take wing, symbolizing the beginning of the new couple's life together. At that precise moment, more snow white doves are released by the bridal party. This symbolizes the families of the bride and groom. The flock and the pair join together in the sky, showing a coming together of all the families.
To get more information, visit vowdoverelease.us . Or phone Yuriy at 717-224-3279.
---